١٤٣٧- ١٤٣٨ / 2016 Calendar
This is a calendar for the girls in the USA Girl Scouts Overseas—Dhahran, Saudi Arabia to sell in order to raise money for their programs and develop the skills of goal setting, decision making, money management, people skills, and business ethics. I used elements of traditional Islamic art to situate the calendar in the community it was made for while incorporating the imagery and values of Girl Scouts.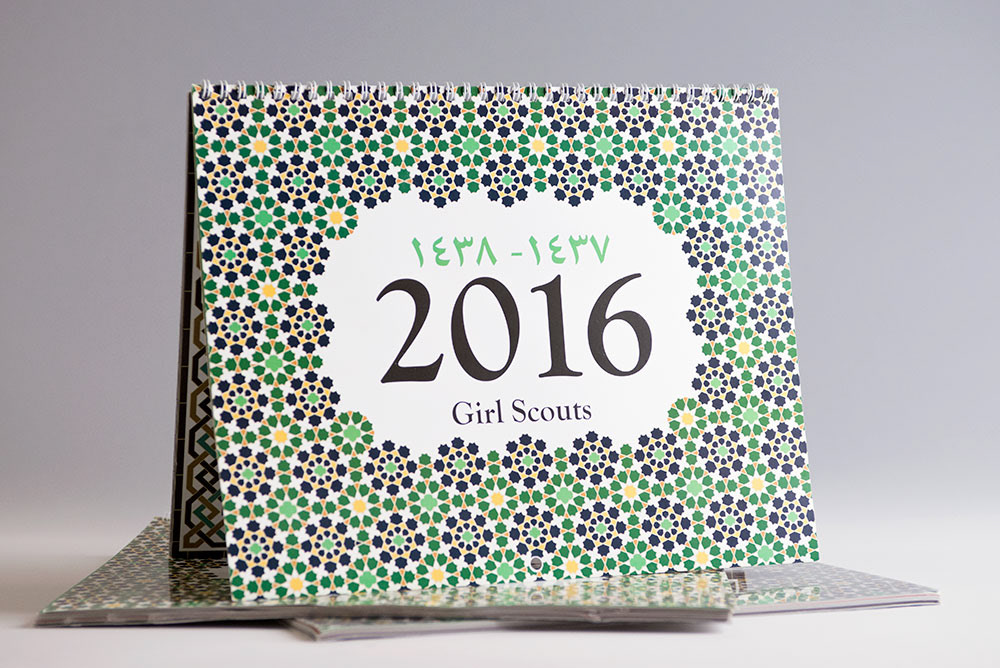 I took photos of tilework in 1st century Mudéjar palaces and adapted the patterns to fit the structure of a wall calendar. I decided to use the patterns to make a border and arch on each page that mimic the form of traditional Islamic architecture.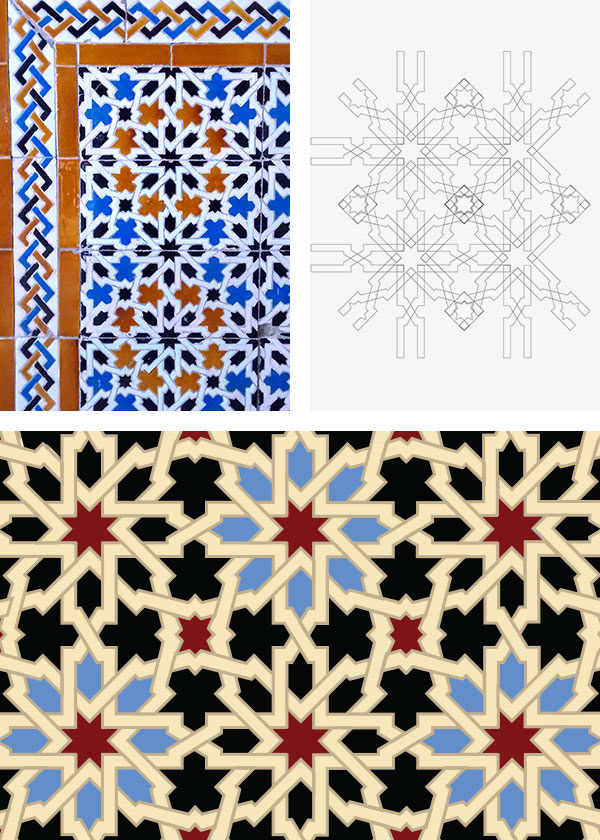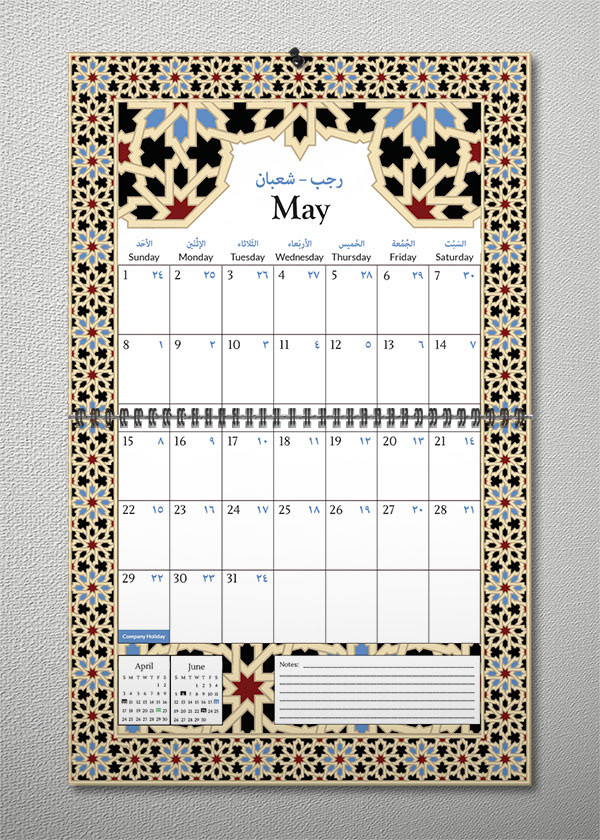 For the covers and opening page, I incorporated the trefoil shape of the Girl Scout logo and the distinctive Girl Scout green into the design.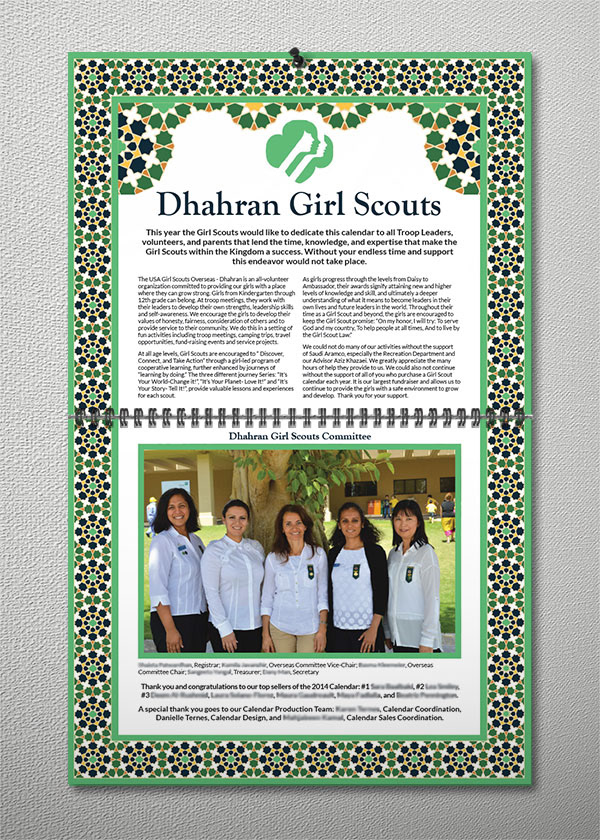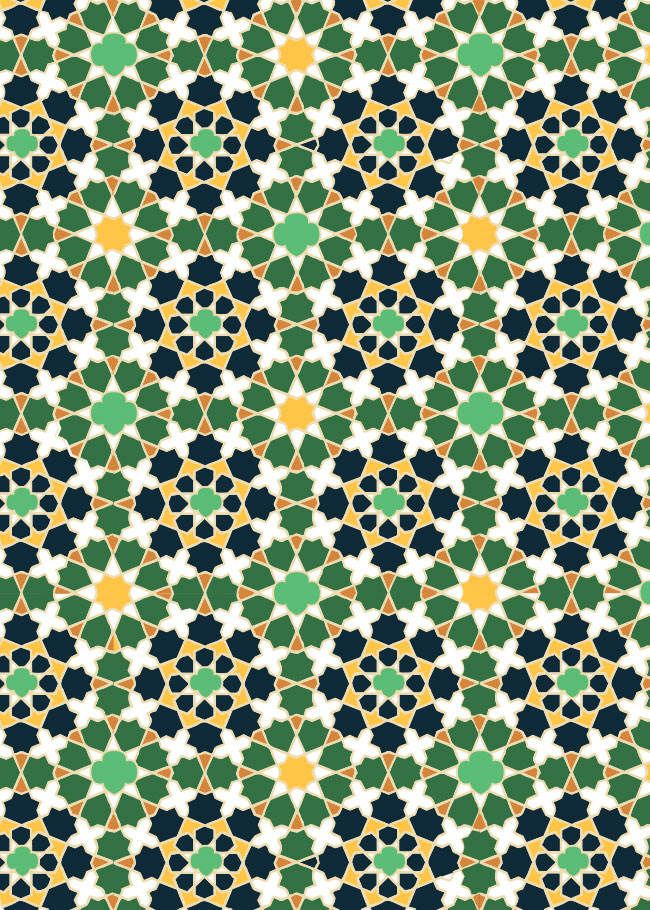 Each page is unique and displays both the Gregorian calendar and the Islamic calendar in order to be accessible to the majority of people in an international community in a Muslim country.