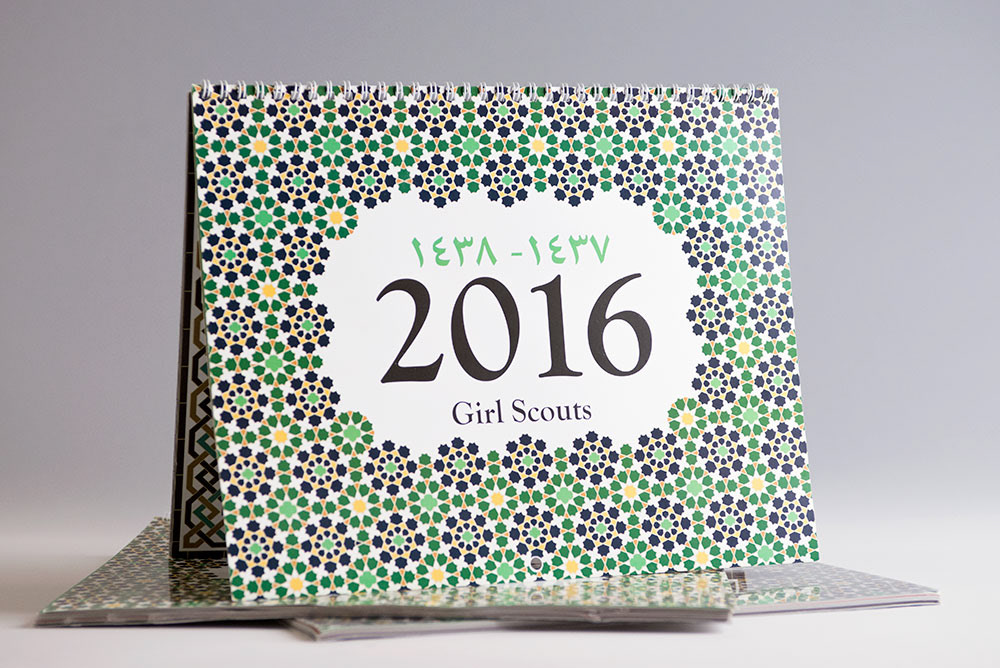 I took photos of tilework in 1st century Mudéjar palaces and adapted the patterns to fit the structure of a wall calendar. I decided to use the patterns to make a border and arch on each page that mimic the form of traditional Islamic architecture.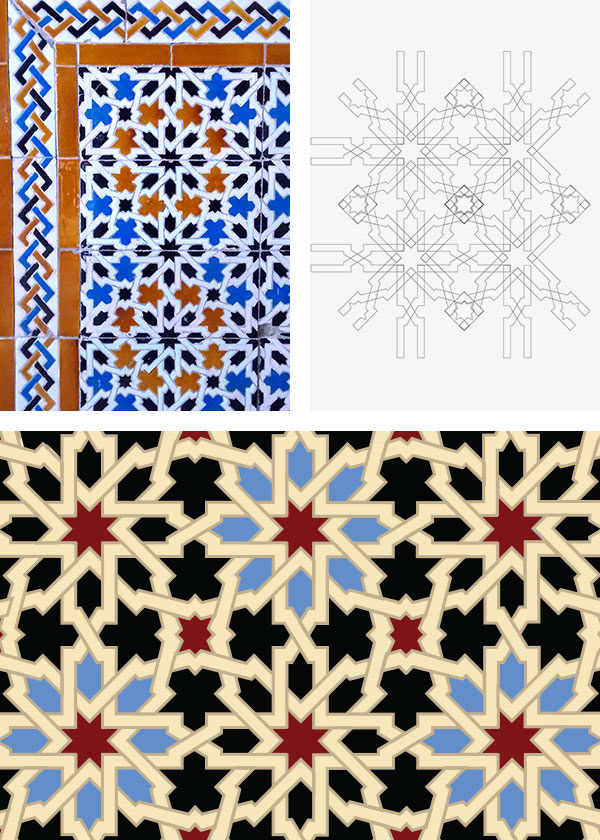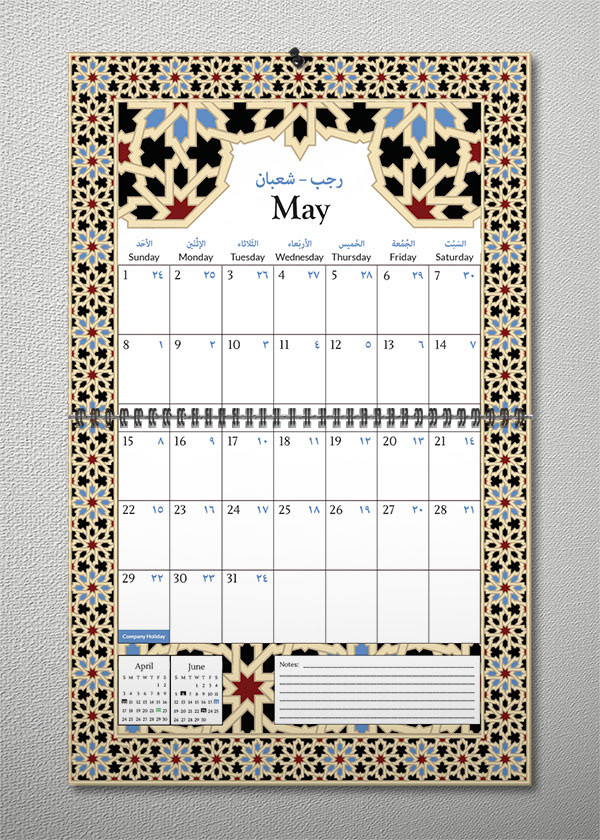 For the covers and opening page, I incorporated the trefoil shape of the Girl Scout logo and the distinctive Girl Scout green into the design.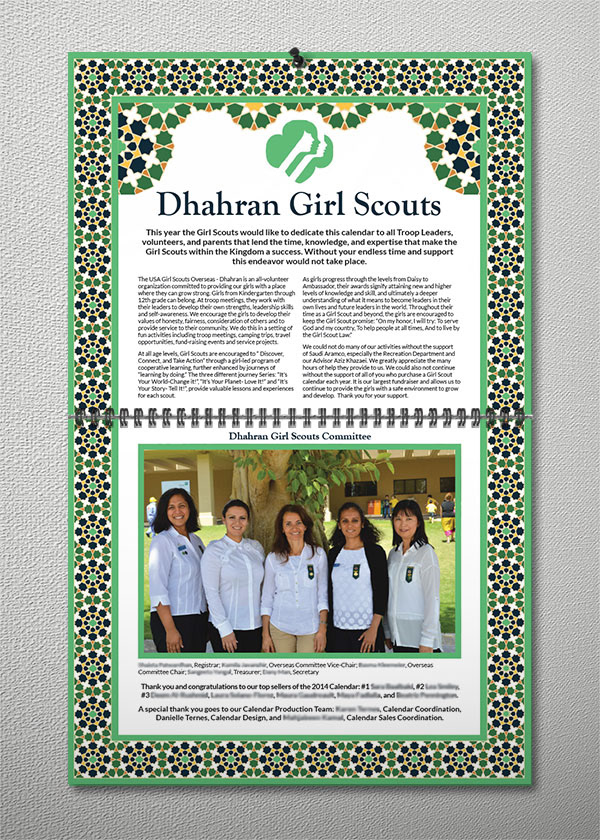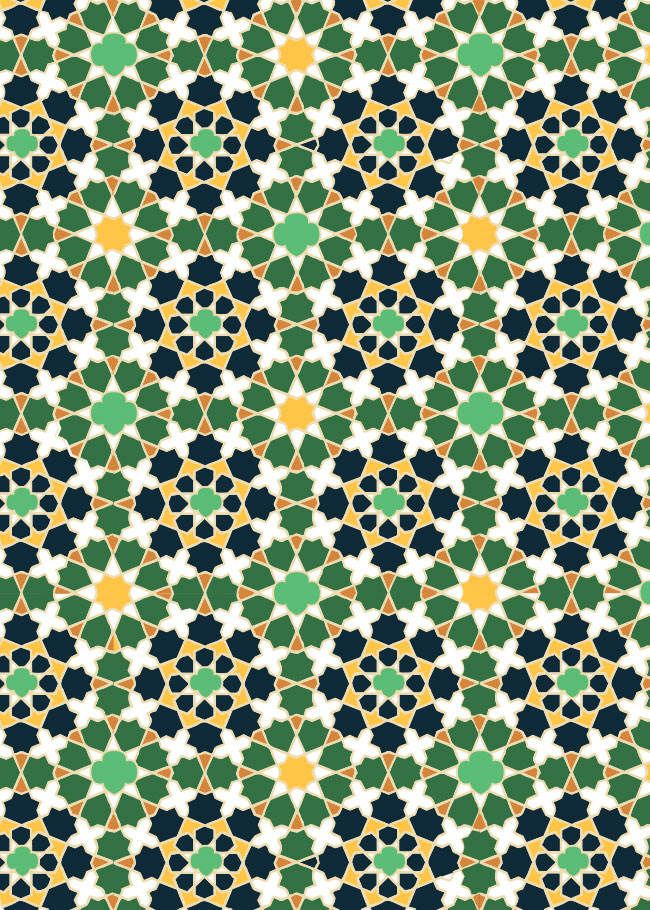 Each page is unique and displays both the Gregorian calendar and the Islamic calendar in order to be accessible to the majority of people in an international community in a Muslim country.