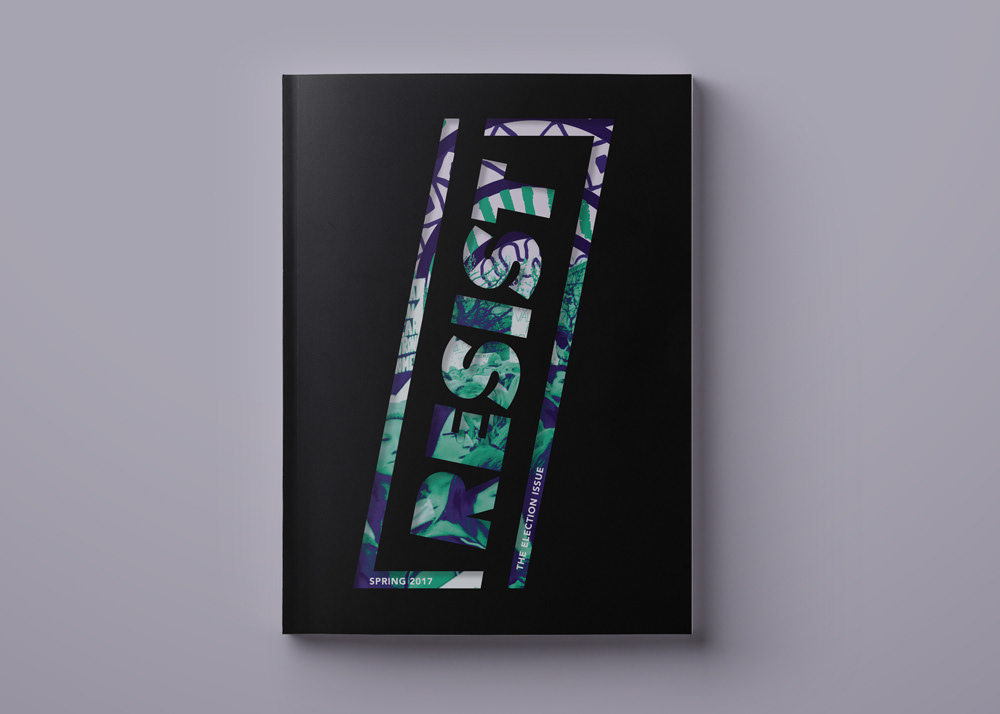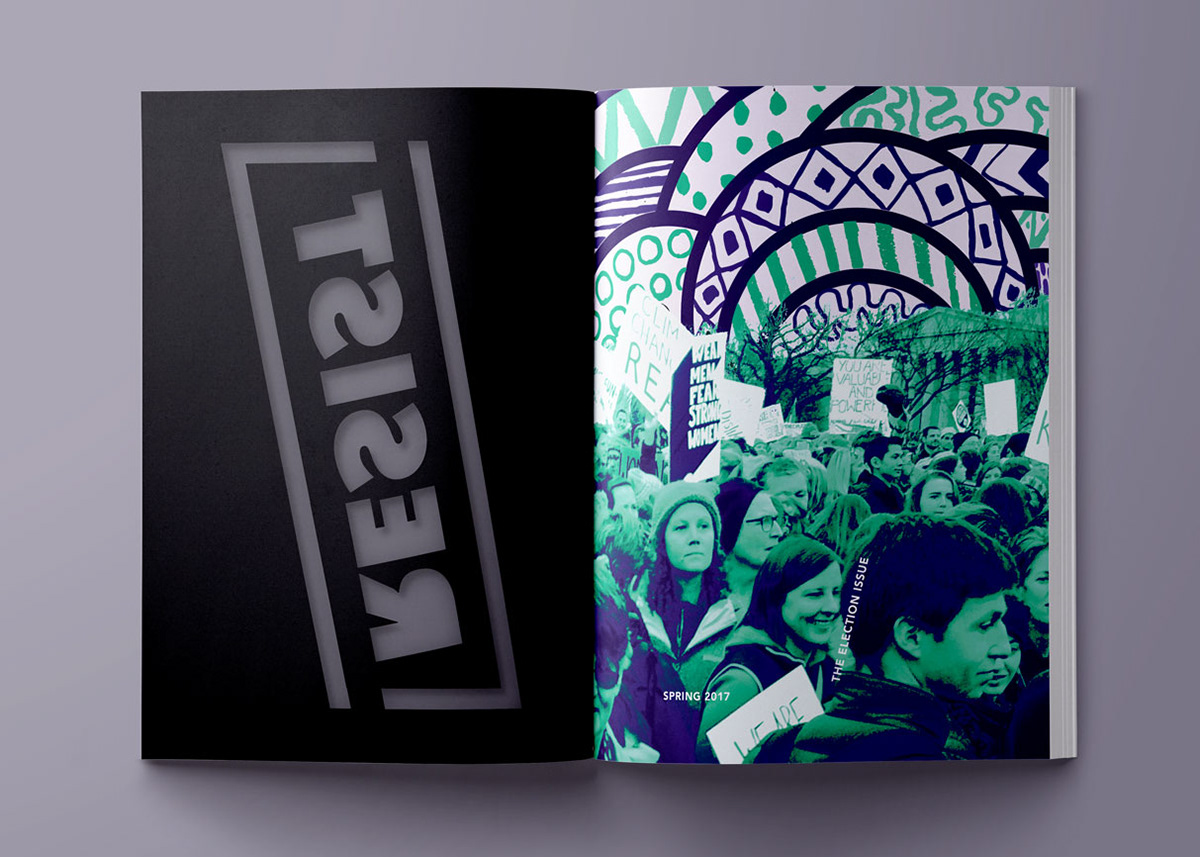 This article is about a group of Muslim hip-hop dancers who perform wearing the abaya and niqab as  a way to dispel stereotypes about Muslim American women. I wanted to show the intersection of their identities as Muslims and Americans by using pieces of Islamic art mixed with representations of American culture.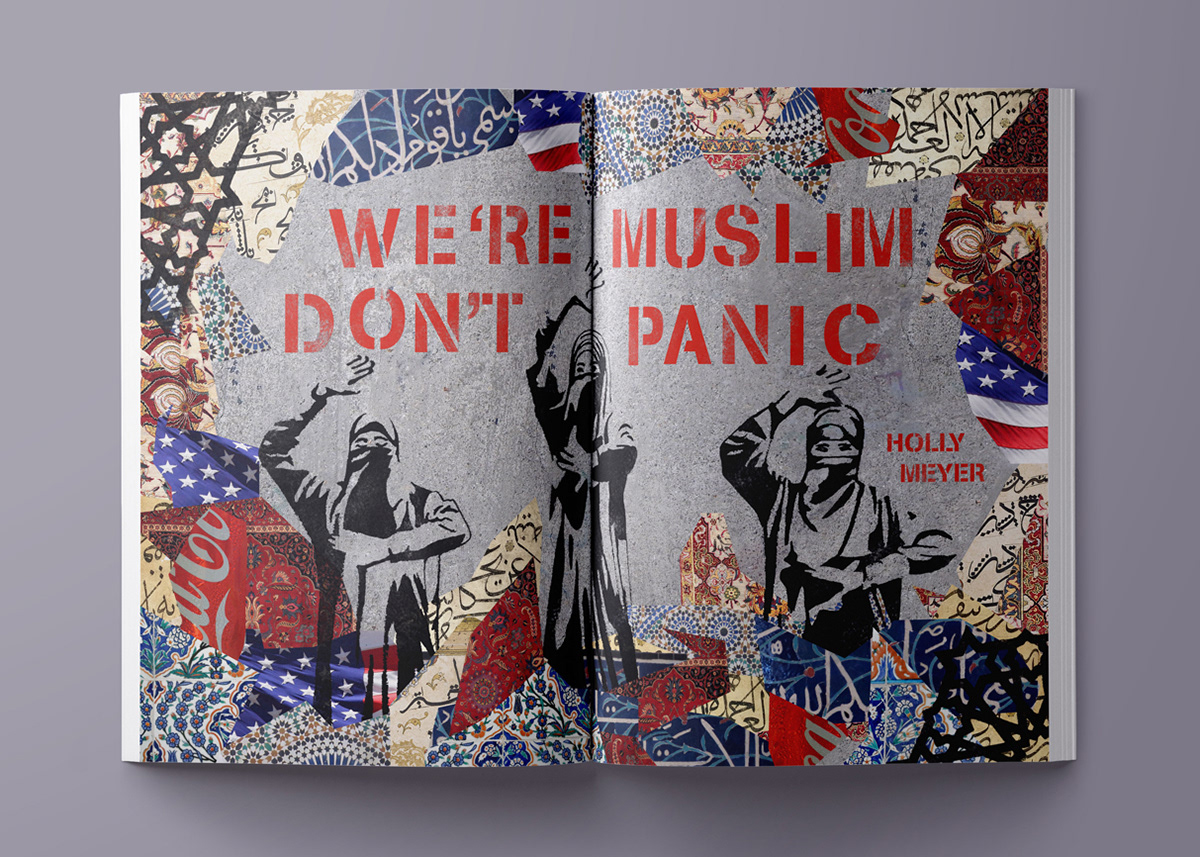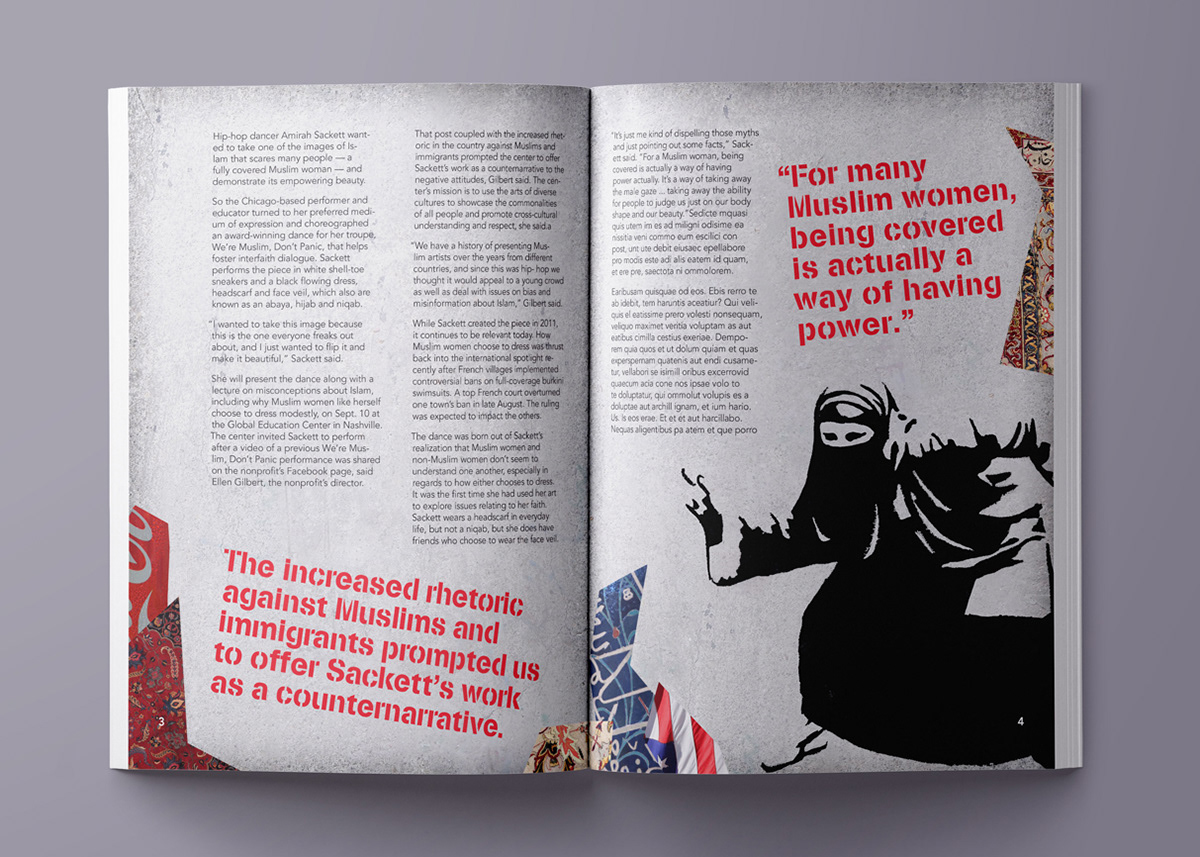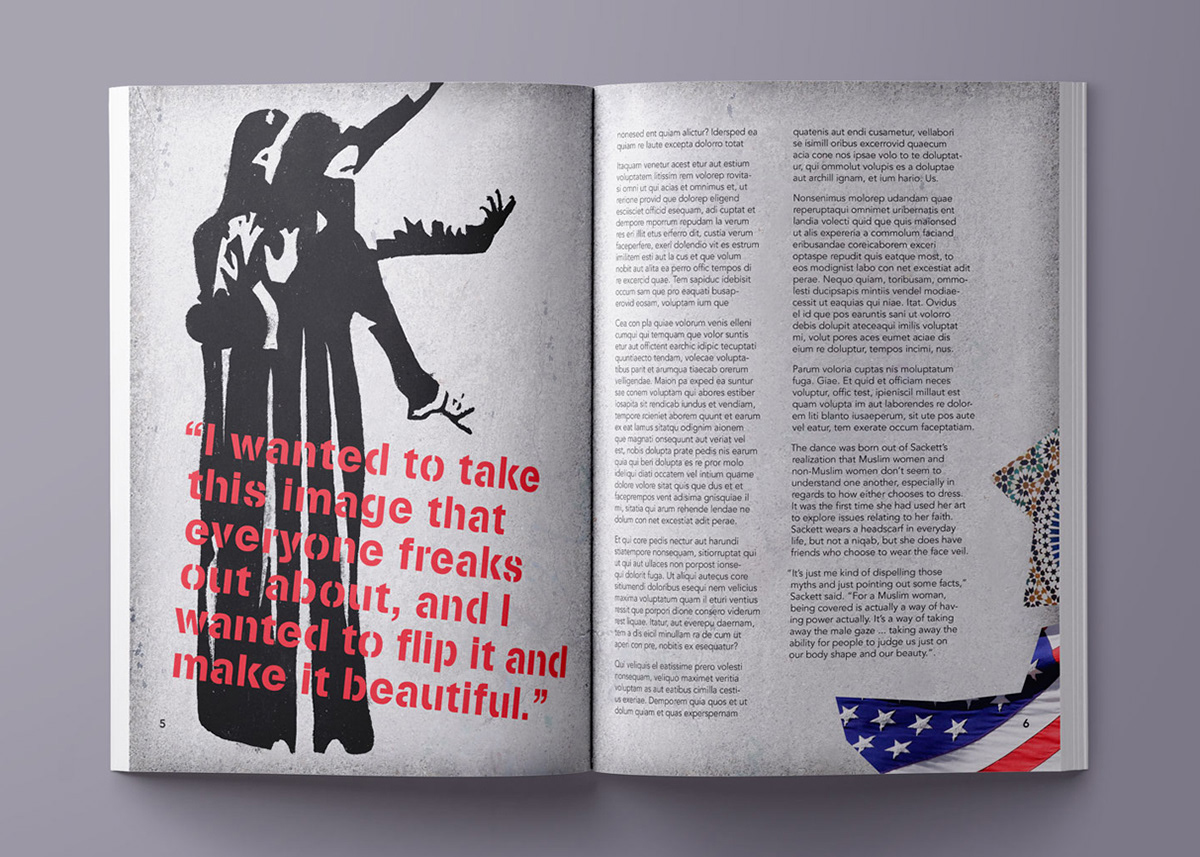 This article is an interview with a poet who recently released a book of poetry about her experiences moving to different cities throughout her life and the racism and gentrification she encounters. Her work reveals the power of words and this inspired me to try to represent her and her art through the visual manipulation of words.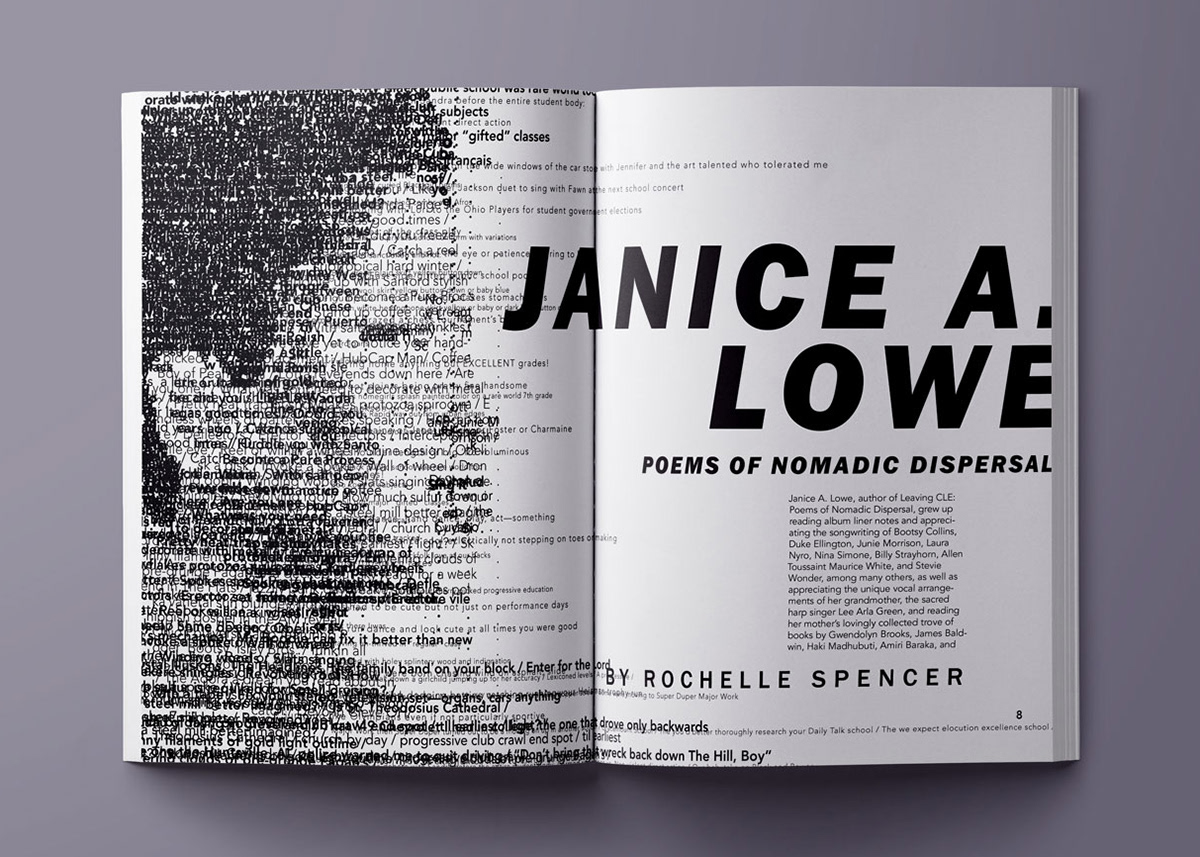 This article details the author's experience using wizard rock—a genre of music that is all about Harry Potter—as a source of inspiration in her life and in her activism. I tried to capture the enveloping power of music by using an amorphous mass of symbols that represent the messages of liberation and equality found in wizard rock as well as its playfulness.